KISS é a melhor banda de Hard Rock do mundo. Off course, se vc discorda não tem problema, não foi menospresando nenhuma, amo todas ♥
Pronto, falei.
Tá, apessar do amor platônico que temos por essa banda, ela nos devolve com grandes atitudes, amor pelo público [E pelo dinheiro], e ÓOOOTIMOS DISCOS. Qualquer elogio é pouco.
Vamos ao que interessa... os albuns.
Vou postar agora a fase mais "obscura" do KISS, que não teve tanta repercursão, muitas críticas, porém grandes músicas, que passaram despercebido. O album Dinasty ainda teve boa venda, e vários hits, em especial "I was made for loving you" que estourou, além de 2,000 man com Ace Frehley cantando a música dos Stones, além das ótimas "Save Your Love" e "Sure Know Something".
Posterior a esse album vem o album Unmasked, é um album duramente criticado, marca a saída de Peter Criss, que participou da Tour, mas nem chegou à gravar o album... o album com uma sonoridade mais pop perdia um pouco da fantástica guitarra do Ace Frehley e da animação de palco, realmente, um album ouvível, bom comparado à outras bandas, mas bem abaixo do nível do KISS.
Por fim, Music From The Elder, conhecido como The Elder, é um disco mais "experimental" do KISS, com um tom mais psicodélico, demonstrando tb seu poder de músicos, incrível, muitos fãs tb o criticam, mas eu acho esse album fantástico, músicas como Just a Boy, Under The Rose, The Oath, A World Without Heroes... todas ótimas músicas, soam diferente, mas ÓTIMAS músicas. Este album marca a saída do Ace Frehley, que o pouco que gravou, gravou em casa, último album dele.


KISS - Dynasty [1979]
Faixas:
1. I Was Made for Lovin´ You
2. 2,000 Man
3. Sure Know Something
4. Dirty Livin´
5. Charisma
6. Magic Touch
7. Hard Times
8. X-Ray Eyes
9. Save Your Love
-
DOWNLOAD
-
KISS - Unsmasked [1980]
Faixas:
1. Is That You?
2. Shandi
3. Talk To Me
4. Naked City
5. What Makes The World Go ´Round
6. Tomorrow
7. Two Sides of the Coin
8. She´s So European
9. Easy As It Seems
10. Torpedo Girl
11. You´re All That I Want
-
DOWNLOAD
-
KISS - Music From The Elder [1981]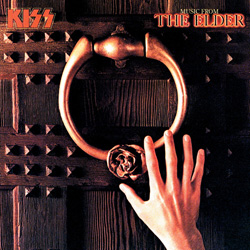 Faixas:
1. Fanfare
2. Just A Boy
3. Odyssey
4. Only You
5. Under The Rose
6. Dark Light
7. A World Without Heroes
8. The Oath
9. Mr. Blackwell
10. Escape From The Island
11. I
-
DOWNLOAD
-
Agradecimentos: Renan que fez o Upload... Links dele para o HRD, Obrigado.